Watashi no Imouto :: 私の妹 ちび by Pinkshoo
Friday, February 1, 2013 | 11:00 AM |
0 comments
두둥~! Here I come with my newest (it won't be "newest" anymore until I've made the new one XD) chibi !!! It's actually for the manga class project at school! I don't draw much manga, and thank school has made me finally done with (at least) a piece! ㅠㅠ how lazy i am.. ㅋㅋㅋ I can say If it wasn't for school purpose, it wouldn't be done XD bahhahaha... not that bad leh, I might've made another art! >.^
I used to plan on drawing adult body sized anime, but since I thought it'd take too long time to make, I decided to just make a chibi. Chibi is simple and cute, u know ~ and actually, my plan was previously to make a chibi of a cute couple, but when I was half done making the female chibi and my body parts were all aching cuz of the whole day sitting in front of my computer coloring my chibi, I finally omitted(?) the male chibi

sounds so unproductive but yeah =_=v
...and it turned out like this..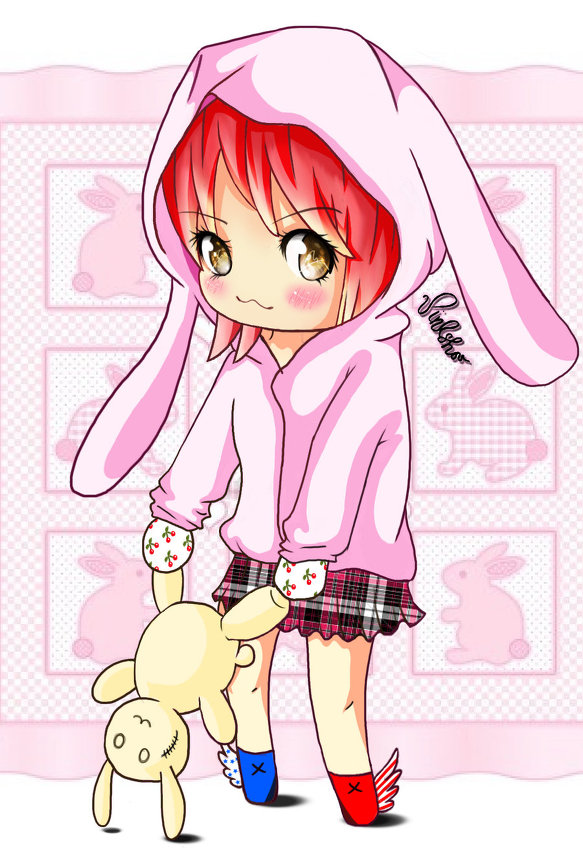 You can see the poorly awkwardly up-side down hanging(?) bunny doll on her hands! The hoodie is inspired by the chibi hoodie base by NekoHarukaChan! ♡♡ Seriously, i am not skilled nuff to color unliving things like dolls/ shoes. hehehe talking about shoes, IT WAS INSPIRED BY JEREMY SCOTT ADIDAS AMERICA! WHOHOOHOHOOHOHOH

I love the shoes sooo much !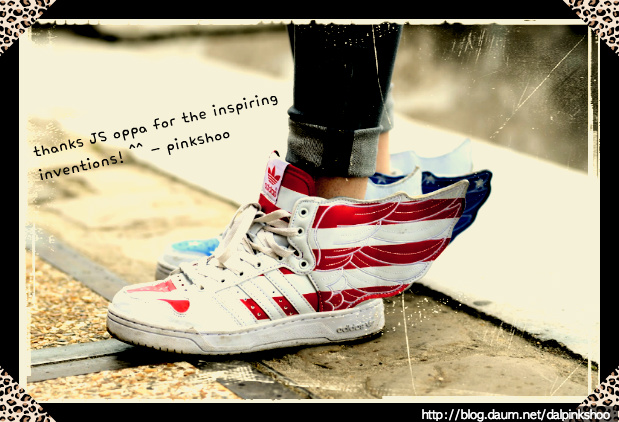 Hey oh! You noticed something ?!
v
v
v
v
v
epic fail..
that is like im making me own model of the shoes, call it improvising!
This pair of amrerica-themed shoes used to be my birthday present BUT. I cancelled it cuz i felt like using my money for caps

hiihih..

CHECK IT OUT ON MY DEVIANTART

Watashi no Imouto by Pinkshoo
by ~
pinkshoo
on
deviantART
I know there are many flaws on my art above but I'll never stop trying to improve my drawing skill ! Bet every new thing would come out betterヽ(´ー`)丿
Labels: Anime, Art, Creations, Cute, deviation, Manga, Mine